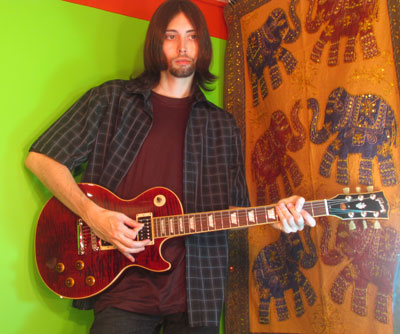 Hello, I am music recording artist Jesse J. Smith, and welcome to my secondary website.
All my music content can be found at my main site, grandworldmusic.com

Here are some of my music samples from that site.
Click on albums for more info & samples.





ROCK - ELECTRONICA - INSTRUMENTAL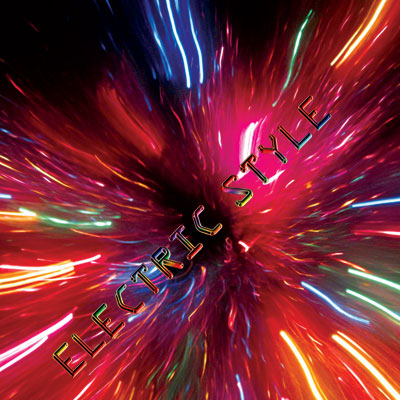 (26mb / 11min / All 12 Samples on 1 Track)

ROCK - INSTRUMENTAL



(29mb / 12min / All 14 Samples on 1 Track)

ROCK - JAZZ - ELECTRONICA - INSTR.



(28mb / 12min / All 13 Samples on 1 Track)

ELECTRONICA - JAZZ - INSTRUMENTAL



(31mb / 22min / All 17 Samples on 1 Track)

CLASSICAL - ORCHESTRA



(29mb / 20min / All 16 Samples on 1 Track)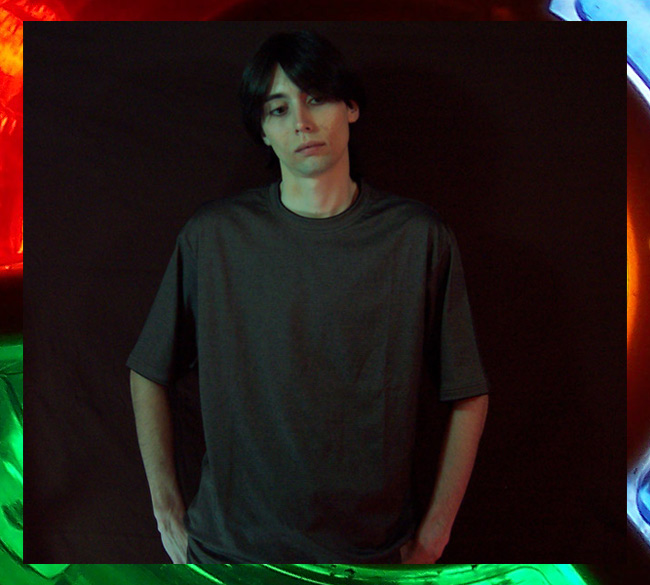 Hello, I am Jesse J. Smith, and I write & record music albums. I perform everything on the album myself, using electric guitars & bass, keyboards, and various other instruments. Guitars & bass are performed through tube amps & recorded by microphones. Everything is recorded & mixed on an early 2000's combination mixing board and digital hard-drive recorder. I am self-taught at all the instruments, and with the equipment. Infact, every part of every album has been done entirely by me. This came about slowly, and non-intentionally, as I just started working on what needed to be done by myself, and it grew from there. The music I make is instrumental, again, not intentional; I just started working one instrument at a time, compiling songs, building on them; and in the end, I felt they didn't any need words. I've continued to do it this way, because people aren't generally really making varied instrumental music, especially in rock, (that I can find), and I wanted to contribute to that field.

I would call my music style classic rock, as I feel it fits that open-minded generations attitude towards creating music that you feel is good, no matter what its style or instruments are, and I think my music has that simple essence of blues-rock & pop to it. In making the music, I like each song to sound important; I don't want to release any song that doesn't have something special about it, and every song I've released, was the best I could do at the time. That's also the reason why my songs are quieter than new music is; I want to keep them sounding as authentic as possible, I don't even use any EQ on them, and by not compressing them for increased volume, they sound more natural when turned up. If someone doesn't want to listen to one of my songs because it's not as loud as another song at the same volume, they probably wouldn't enjoy my different type of music anyway. I hope to give people a type of music that they can discover, and really enjoy, that is otherwise missing from their lives.

Thanks for visiting, and I hope you enjoy discovering the music.
- Jesse



The following is an interview of Jesse conducted by the completely underqualifed "Journalist of Life™", Teddy Gibson.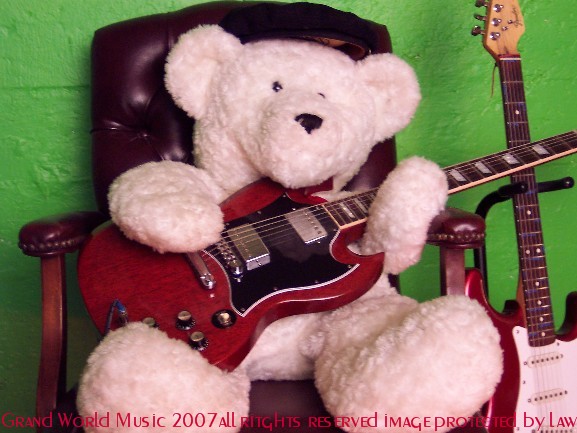 Teddy Gibson: Hello, and thank me for coming.

Jesse J. Smith: Hello. You are welcome.

Teddy: You started playing the guitar at age 17.

Jesse: Yes.

Teddy: That was not a question. I am telling you that.

Jesse: Okay.

Teddy: Your first album was actually two albums; you released two different albums at the same time.

Jesse: Yes, I did.

Teddy: Again, not a question - I am telling you this. You are not very good at this interviewing thing, are you?

Jesse: This is my first interview.

Teddy: Okay, that time it was a question, and you did not answer it.

Jesse: Sorry.

Teddy: Now, neither of those albums had any guitar on them.

Jesse: Actually, most of the classical album Madrona had electric bass on it, and there are two electric guitars on Shaker Quaker, from Royal Nights.

Teddy: Where did the title for Royal Nights come from, QUESTION MARK, wink, wink.

Jesse: My grandfather had a band he named the Royal Knights.

Teddy: Well done! You learn fast. Now, your next two albums did have guitar on them. Why was that?

Jesse: Since the previous two albums were mainly keyboard based, and ended up sounding like the opposite of the kind of music I thought I would make, I put a focus on guitar with Rhythm Cargo and Organic Rock.

Teddy: How many people are in your band, or play on your records?

Jesse: It is just me.

Teddy: I clearly hear a band, how is that possible?

Jesse: I record one part at a time, and play along with it with the next instrument.

Teddy: So you use that new technology?

Jesse: Yes. That new technology from the 1940's.

Teddy: So when you say "play", you mean a computer plays it for you?

Jesse: No, no computers. I play everything myself.

Teddy: And you probably write all your songs yourself too?

Jesse: Actually, I do.

Teddy: Hmm, I was expecting a no to that question. Give me a second to think...

Jesse: I even did all the artwork.

Teddy: Okay, I got something. Your songs have all been instrumentals, with no singing or voices. Do you not know how to make a complete song?

Jesse: Music has always had instrumentals. It is just recently that music with words have dominated the music landscape.

Teddy: Because they are better?

Jesse: I think because people like to relate to something they are more familiar with, words, which they use everyday of their life, over the notes of an instrument. And with the visual images that are attached with music, an illusion is created that the music artist is communicating specifically with the person listening.

Teddy: Well that answer was too long. What is your favorite color?

Jesse: I don't really like having favorites...

Teddy: And we are just about out of time; is there anything else you would like to say?

Jesse: Yes there is.

Teddy: Well I'm glad I asked. Say goodbye, and thank me again for coming.

Jesse: |o_o|




A bit about the interviewer, Teddy Gibson.


Teddy Gibson: He answers the questions nobody's asking



Teddy's Bio


Teddy Gibson, No-one's favorite, egomaniacal, know-non-sense talking bear! Here's a few of his own quotes to describe himself, (as only Teddy can.)
"It's an egomiracle! I see bread people! Someone's in the kitchen with Dinn-ah! I let the dogs in! That was some other giant white bear you saw in San Fransico and East Berlin! I can believe it's not butter! I wear short shorts! American Idol is the best American show ever from Britain! Cod bless everyone & Snow White! (& my favorite dwarf of all time, Weepy!)"
Date of Birth: I can't remember; I know it happened, but the first 2 years of my life are just a blur.
Place of Birth: A factory somewhere; like I said, just a blur.
Height & Weight: It's not proper to ask a bear those things!, but they are in feet & ounces!
What Are Your Hobbies: "Hobbies" sounds British - Are you making fun of me in English?
Favorite Food: T.V.
What is Your Favorite Television Show: What everyone else likes.
Volunteer Work: I once started a local volunteer help program to deter delinquent behavor in criminals & gang members by targeting their "hard" attitude with affection. It was called "Hugs for Thugs™". Behind closed doors, participators were 100% receptive. In front of opened doors, volunteers were 100% stabbed.
Current Plans for the Future: Cheeses Half Priced! I'm not even finished with the past!, but whatever they are in the future, I'll be there.
Teddy's Mission Statement

To provide a safe place for learning.


Do you have a question you would not like answered? How about an answer to a question you didn't ask? Do you have millions of dollars in an oversea's bank account that you can only access with, (and are willing to share with), the help of a giant, nonsensical, egomaniacal, nonsense talking stuffed bear? Then email Teddy right away, and you could win a chance to pay for Teddy Gibson's all expenses paid trip to Maui! No purchase unnecessary! Void everywhere! Must be 18 or older, or younger.


Email Teddy today at questions@grandworldmusic.com
Or not - he won't understand either way.



All Content Protected Copyright 2019-2007© Grand World Music™ / Jesse J. Smith All Rights Reserved